ABOUT THE THAAR CARE FOUNDATION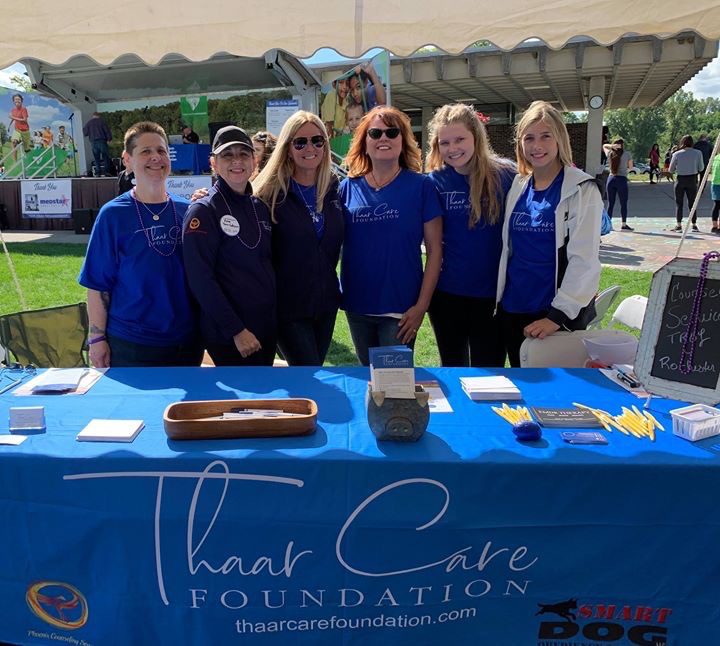 Out of the Darkness Suicide Prevention Walk 9-14-19
The Thaar Care Foundation is dedicated to providing necessary funding for mental health counseling to individuals that may not otherwise receive help due to financial circumstances. We believe that finances should not hinder any individual from getting help and access to the available resources they need to have a full and meaningful life.
The Thaar Care Foundation is a dedicated organization that is doing important work in the community. We accept all major insurances, as well as Medicaid. When needed we can offer low-cost counseling services to individuals who may not otherwise be able to finance services.
Since our inception in 2019, Thaar Care Foundation has continued to grow and expand our reach. We now serve Macomb, Oakland County, and Wayne County. With telehealth we also offer services throughout the state of Michigan. Additionally, we offer a wide range of services, including mental health wellness seminars, school and community seminars, suicide prevention education, and community food banks.
Thaar Care Foundation is committed to providing services to those who are most in need. We understand that financial circumstances should not hinder anyone from getting the help they need, and we are working hard to make sure that everyone has access to the resources they need to live a healthy and fulfilling life.
Thaar Care Foundation is making a difference! You can also make a difference by donating funds and time.
In the past two years we have received numerous grants, and have opened an office in Macomb County. We are making a real difference in the lives of people in the Metro Detroit Area. We are proud of our work – join us to make a difference. Contact us to find out how you can help or receive mental health assistance.